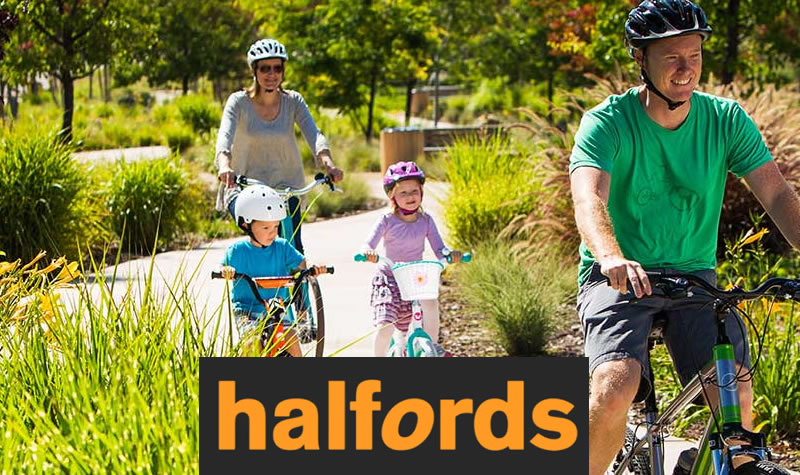 Want to know if you can get NHS discount at Halfords?
Outdoor enthusiasts looking for new gear or motorists needing servicing, repairs, or MOT might find what they need at Halfords. Founded in 1892, the company serves both the United Kingdom and Ireland. Halfords was born as a brand for outdoor enthusiasts, and its product range reflects its core values. Whether you need a new bike, tools, or camping gear, you can find anything you need at Halfords.
The brand partners with numerous manufacturers and suppliers to provide a wide range of road, mountain, and commuters' bikes, including models for kids and teens. Parents can also pick from a wide range of kid's products, ranging from car seats for the youngsters to balance bikes, scooters, ride-on toys, travel accessories, and so on.
Products apart, Halfords is also dedicated to motorists in need of servicing or repairs. Perhaps the most popular service is the tyre change – the brand even sells a wide range of tyres from different brands and for different vehicles.
Car servicing includes a bountiful range of services, from interim servicing to oil filter change. Furthermore, the company also offers a variety of car repair options, from air-con checking and fixing to diagnostic checks. MOT checks are also included on the list of services provided, while bike and scooter users can also contact Halfords for servicing.
Whether you want to order some camping or biking products or buy some services, Halfords comes with some perks designed to boost customer experience. Perhaps the most attractive one is the free delivery on orders over £40, which makes online buying more fun and convenient.
If you want to fix your bike, you can currently benefit from a £50 voucher offered by the government for essential repairs and servicing. Furthermore, Halfords offers 25,000 free road-ready car checks every week in its over 700 shops across the nation.
Does Halfords Do NHS Discounts?
Currently there are many discounts which staff can take advantage of online, however at this moment there is no official discount from Halfords for NHS Staff. This may be subject to change in the future, rest assured we will let you know when this changes.
Are there any other discounts at Halfords?
Halfords does from time to time release discount codes for the general public to use. We would recommend signing up to the Halfords newsletter. This should keep you up to date with any discounts or vouchers codes for you to use either online or instore.
Does Halfords accept Blue Light Card?
Yes! Halfords does accept Blue Light Cards. All Blue Light Card Members can get a 10% discount in store. In order for members to get the discount, there are two ways to show your voucher. The first option is for you to print off the voucher from the website or app. Alternatively, you can simply show the voucher on your app in store.
Does Halfords Autocentre offer NHS discount?
At the moment Halfords Autocentre does not have a specific NHS discount. They do however regularly have a range of offers and discounts. You can find a full list of these offers either at the top of this page or on the Halford website. These offers can range from discounted tyres, to a discounted service.
Halfords is undeniably an excellent choice for shoppers and vehicle owners alike. Whether you want to renew your camping gear, buy a new bike, or simply have some vehicle checks or servicing, the company can address all your needs.