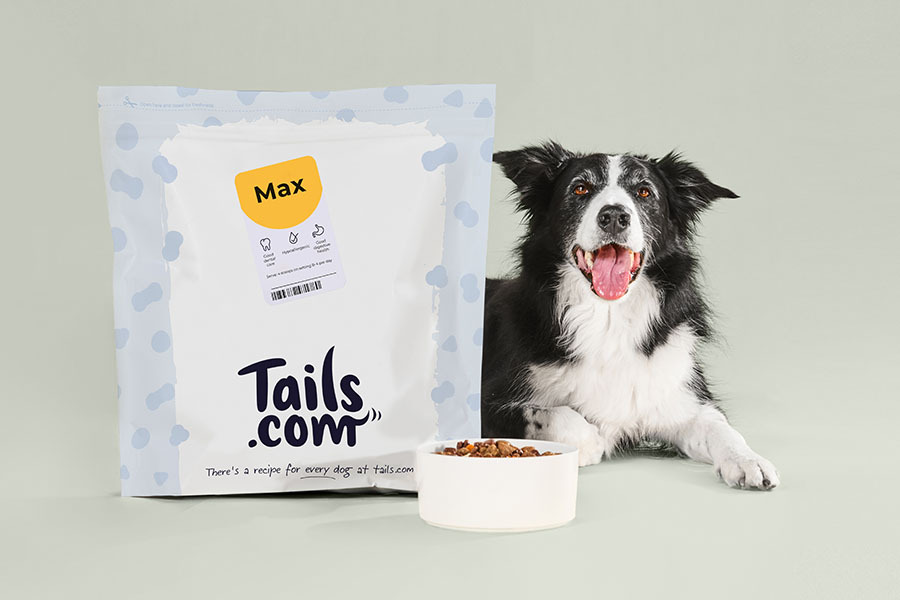 Tailored dog food with 80% off your first box (on wet food, dry food, treats + free delivery)
Get tailored dog food with 80% off your first box at Tails.com! (new customer offer).
Feeding quality food to your pup is essential if you want to ensure the well-being of your furry baby. Finding quality dry food for dogs is a whole different story, though. Sure, there are premium food brands, but they are usually generic and perhaps not the best choice for your doggo.
Tailor-made food is undeniably a better alternative, and you can get if from Tails. Who are they, and are they worth it?
Tails.com NHS Discount Petfood
Tails is an amazing project implemented by a group of dog lovers for their beloved pets. Formed by veterinarians and other specialists, the group focused on creating tailored nutritional solutions for dogs as opposed to the "one-size-fits-all" foods available on the market.
Their greatest strength is that of creating a unique recipe for each dog based on breed, lifestyle, food preferences, and any health conditions your pup might have. You'll no longer have to worry about mysterious lists of ingredients, nor see corn listed number 1 on the package. In other words, you'll have full control over the dog's nutrition, making sure she gets the best possible food.
What Kind of Dog Food Does Tails.com Make?
The brand creates a unique food recipe for each dog, based on information provided by the dog owner. These tailored recipes ensure that your pup will get all nutrients he or she needs and that the food is adequate to the age, activity level, and any health issues the dog might have.
Options include slow-cooked dog wet food made with succulent meat and veggies instead of rice and sketchy sources of protein, tailored-made dry food made from selected ingredients – including tailored puppy food, and a range of goodies, such as healthy treats, hand-baked biscuits, dental sticks, as well as food for senior dogs and pups with sensitivities.
No matter your choice, the food is free of artificial colours, preservatives, and added sugars. In other words, that's the healthiest dog food you can get unless you want to go raw or prepare it yourself.
Tails.com Perks
Besides providing you with some of the best dog food around, Tails comes with a few perks, too. Perhaps the most important thing to know is that the food is delivered free of charge across mainland UK when opting for standard delivery. Named day delivery is also available for a small extra charge of £3.99.
First-time buyers also benefit from 50% off their first order, and the subscription is flexible – you can cancel it at any time and reactivate whenever you want, no strings attached.
Tails is undeniably one of the best dog food manufacturers. With kibbles made to your dog's needs and a variety of healthy wet food options offered at competitive prices, the brand can easily claim a good share of the market.
We also like that the treats are hand-baked, and you can also select from a range of hypoallergenic and sensitive stomach food.
Available in the UK as well as France and Germany, Tails is an excellent alternative to traditional dog food. No doubt, one that your pooch truly deserves.