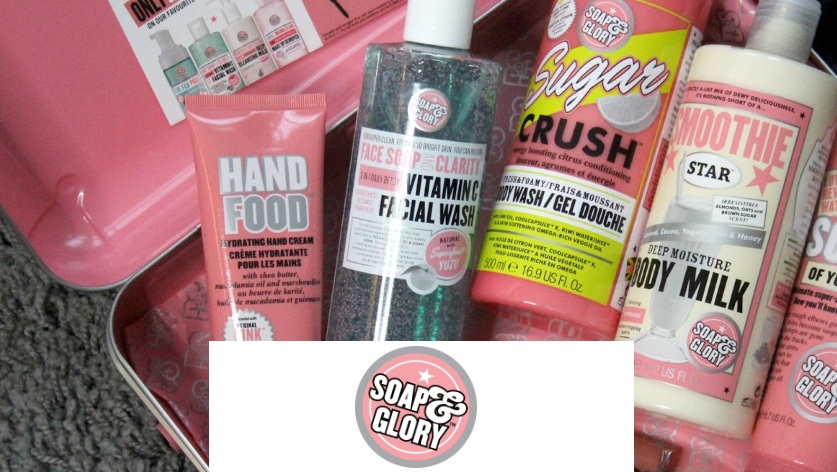 Last Updated on by Steven Jones
Soap & Glory has been supporting the Clean of England since 2006, when they first began formulating fun, world-class products to give every girl the best bang for her beauty budget.
The idea of this budget beauty range came from seeing the tabloids poke fun at celebrity fashion and cosmetic bloopers. The company thought to take us out of the mundane life cycle with some cheap laughs combined with quality cosmetics.

Soap and Glory 3 for 2
Boots are offering 3 for 2 on selected Soap and Glory Products at the moment.
Within weeks of their launch, their marketing campaign worked and they were the brand on everyone's lips. Their Righteous Butter was voted Britain's Best Body Butter and their Make Yourself Youthful anti-ageing peptide serum won the Times Beauty Awards Gold Star.
Soap & Glory are now proud purveyors of a fantastic full range of beauty, body and bath products. Available from their website and a wide variety of stockists, you don't have to look far for their top quality products and enjoyable advertising.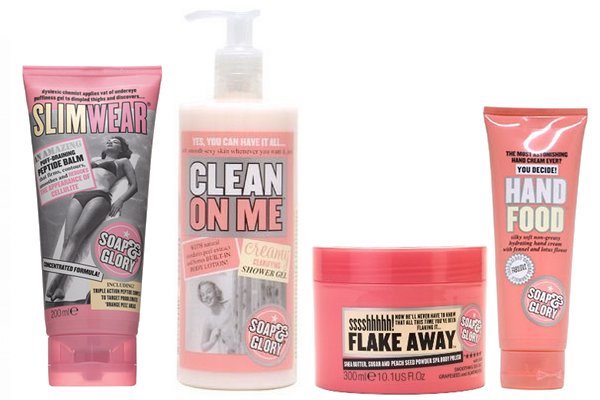 So if you want to add a bit of glamour to your beauty regime without taking things too seriously then this is the brand for you. If you like the sound of any of their products then be sure to check our site out for all the latest promotional codes and offers first before buying. Our team works hard to bring you the most up-to-date and reliable promotions, helping you get the most for your money.
EXTRA SOAP AND GLORY OFFERS

Save Up to 50% on Soap & Glory at Amazon
Some Big Savings at Superdrug on Soap and Glory products! Loads of choice and moisturisers available!
Soap And Glory Bath & Shower, Moisturisers and More
Save £££ on all Soap and Glory products, including moisturisers, gift sets, hair and makeup products and plenty more.