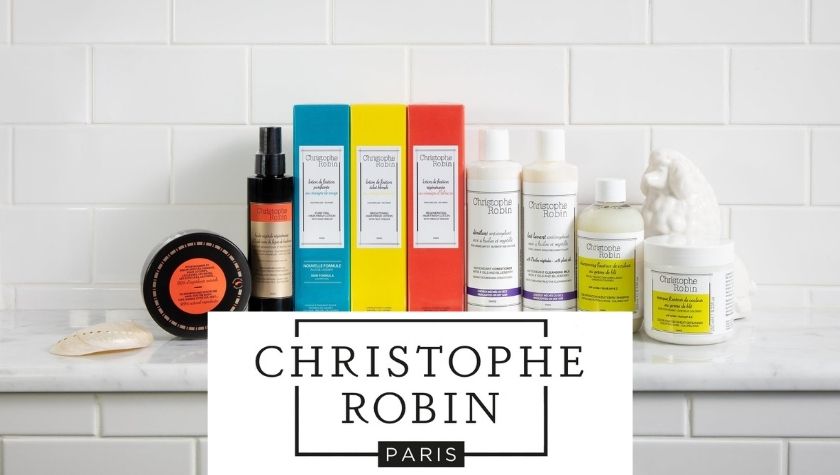 [emaillocker]

30% Discount at Christophe Robin for NHS
Exclusive NHS discount. Use the code at the checkout.
Christophe Robin is a haircare brand launched in 1999 by colourist Christophe Robin. With it's gentle formulas, Christophe Robin is perfect for every hair type. All products are formulated without silicones, parabens and SLS, so are suitable for curly and straight hair alike
Does Christophe Robin offer NHS Discount?
Here at NHS Discount offers, we've teamed up with Christophe Robin to bring NHS staff a 30% discount on their next order. To get this discount, simply copy your discount code at the top of this page. Then once you are ready to purchase your next Christophe Robin order, enter your discount code at the checkout to redeem the savings.
How can I get a discount at Christophe Robin?
Along with the X% NHS Discount mentioned above, there are a number of other ways to save on your next Christophe Robin order.
The quickest way to stay up to date with the latest discounts and offers, be sure to check the top of this page. We aim to keep this page updated with the latest offers from Christophe Robin. Another way to stay up to date with the latest discounts is to sign up to the free Christophe Robin newsletter. By signing up to the Christophe Robin newsletter, you'll get early access to upcoming promotions and be one of the first to hear about new product launches. You'll also get access to offers exclusive to the newsletter subscribers. Are you a new customer? When you sign up to the newsletter for the first time, you'll get a 15% discount code to use against your first order.
Alternatively, you can keep up to date with the latest Christophe Robin news by following their social media pages on Facebook and Instagram. This will allow you to with the latest product news and upcoming events and promotions. You'll also find plenty of product suggestions and reviews to help you decide on your next purchase.
Already a fan of Christophe Robin products? You might want to consider referring friends and family to earn credit to save on your next order. Simply log in to the Christophe Robin website to find your unique referral code. Then share this code with your friends and family and you can earn £10 for every successful referral. Plus they'll be able to get £10 off their first order when they spend over £60.
Does Christophe Robin offer free delivery?
Christophe Robin currently only offer free click and collect on all orders using InPost Lockers. Otherwise all other orders will require a small additional delivery fee starting at £2.95. Other delivery options are available at an additional fee. However, discount codes for free delivery can sometimes be available. We do recommend checking the Christophe Robin website before placing your order. More information on delivery including any additional fees can be found by visiting the Christophe Robin website.
[/emaillocker]