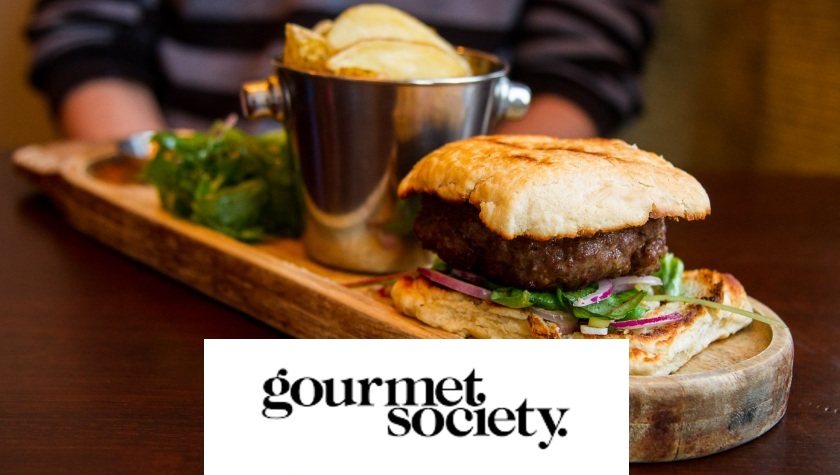 3 Months Membership for Only £1
Get huge discount on dinning out when you sign up for Gourmet Society membership.
Gourmet Society NHS Discount
Gourmet Society membership is particularly appealing to savvy consumers who want to save money on dining out and other social activities, especially in these current economic times.
Members of the Gourmet Society receive their own personal dining card and 350+ page guide featuring all participating restaurants. They also receive access to the handy smartphone app, so they can start saving instantly, as well as locate participating venues on the go.
Take advantage of these great discounts with a Gourmet Society dining card: 2 for 1 meals, 50% off the food bill or 25% off food AND drinks. Members can save hundreds and even thousands of pounds during the membership – and in many cases, discounts can be accessed at weekends too!
Along with fantastic restaurant savings, members can also save on a variety of other leisure activities, including up to 50% off cinema admission and 2-for-1 afternoon tea, amongst many other lifestyle savings.
This is the hassle-free way to restaurant savings. No vouchers to print, no restricted set menus. Simply take your pick from the full à la carte menu and enjoy great deals at a superb selection of restaurants.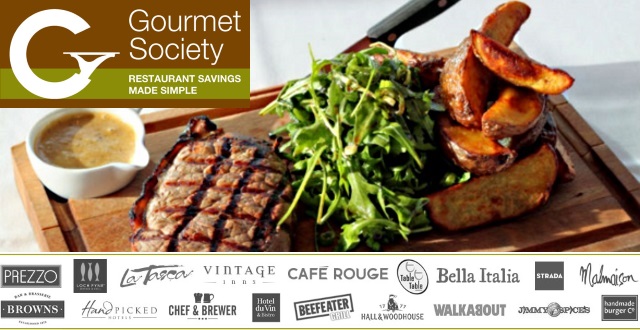 Frequently Asked Questions:
Does the Gourmet Society do NHS Discount?
No, unfortunately Gourmet Society aren't currently offering an NHS discount. However, there are discounts you can get, like their 3 months for £1 offer which is an amazing saving!
You can also check back to this page for any new deals and discounts. We update them regularly so you can save more.
Where can you use the Gourmet Society card?
The Gourmet Society dining card offers fantastic discounts at a great selection of restaurants. Which range from popular chains like Café Rouge, Bella Italia, Beefeater Grill, Prezzo and Strada, to Michelin-starred fine dining establishments. With so many restaurants to choose from, there's something to suit everyone.
How do I activate my gourmet society card?
If you're stuck on how to activate your Gourmet Society card, then you can follow these simple steps:
Go to the Gourmet Society app or website.
Once you're on the website you'll need to enter your membership number and your card expiry date.
Instructions should then appear on the screen to guide you into setting up an account.
Then you should be all done any ready to go and start saving with Gourmet Society
Note: If you experience any issues when setting up your Gourmet Society account you can contact their customer services team on 0845 257 4477 or email then at info@gourmetsociety.co.uk.