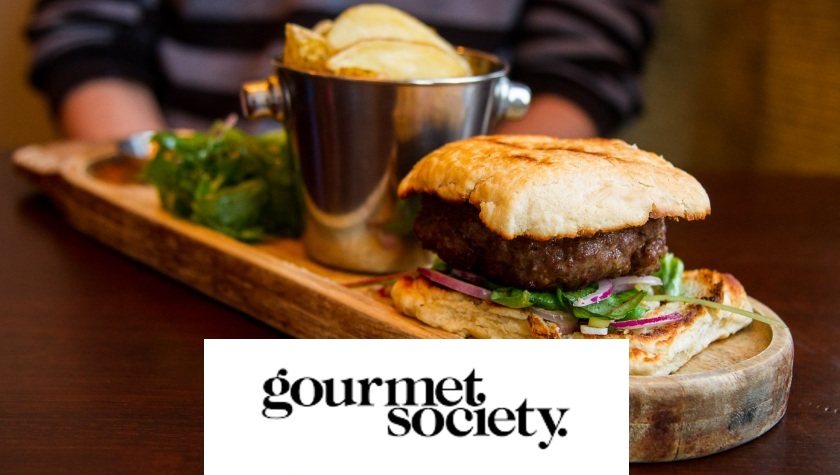 GOURMET SOCIETY OFFER
Gourmet Society membership is particularly appealing to savvy consumers who want to save money on dining out and other social activities, especially in these current economic times.
A handy Gourmet Society dining card offers fantastic discounts at a great selection of restaurants,; ranging from popular chains like Café Rouge, Bella Italia, Beefeater Grill, Prezzo and Strada, to Michelin-starred fine dining establishments, as well as all your local favourites. With so many restaurants to choose from, there's something to suit everyone.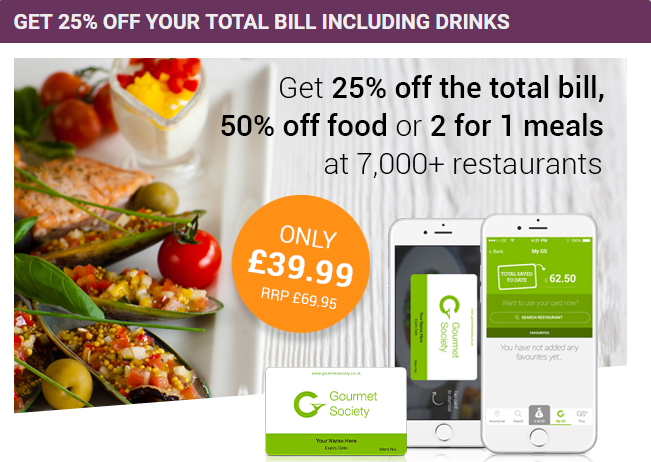 Take advantage of these great discounts with a Gourmet Society dining card: 2 for 1 meals, 50% off the food bill or 25% off food AND drinks. Members can save hundreds and even thousands of pounds during the membership – and in many cases, discounts can be accessed at weekends too!
Along with fantastic restaurant savings – members can also save on a variety of other leisure activities, including up to 50% off cinema admission and 2-for-1 afternoon tea, amongst many other lifestyle savings.
This is the hassle-free way to restaurant savings. No vouchers to print, no restricted set menus. Simply take your pick from the full à la carte menu and enjoy great deals at a superb selection of restaurants.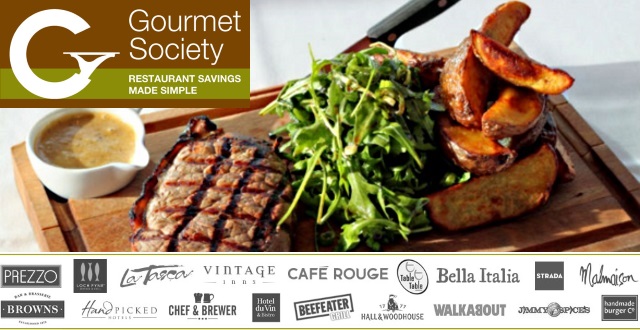 Gourmet Society members receive their own personal dining card and 350+ page guide featuring all participating restaurants. They also receive access to the handy smartphone app, so they can start saving instantly, as well as locate participating venues on the go.