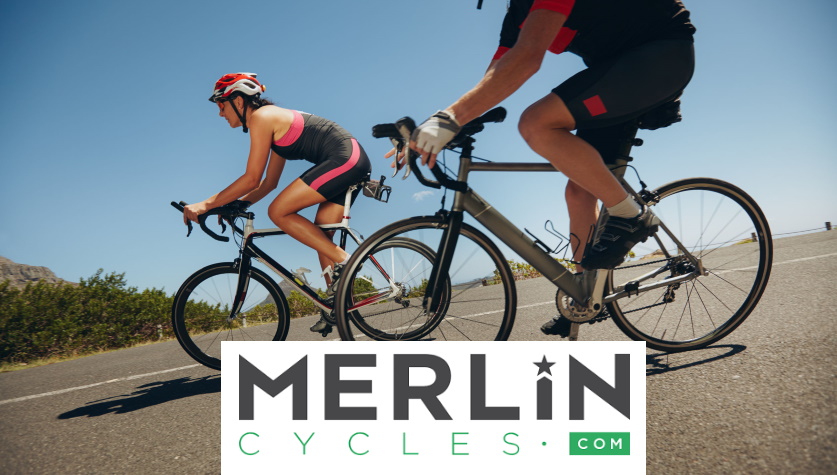 Merlin Cycles Exclusive Deals and Discounts
Merlin Cycles have provided us with some huge offers for you to save on your cycling products. See all the latest discounts and offers listed above for NHS staff, family and friends.
Established in 1993, Merlin Cycles is one of the oldest online bike stores in the UK, as well as a reputable bike manufacturer. With plenty of bikes and bike parts in stock, Merlin Cycles caters to all cyclists' needs. Whether you want to buy a standard ride or build a bespoke bike, you can find everything you need here.
Furthermore, the company also sells cycling apparel as well as energy and nutrition drinks, bars, and gels.
Why Buy From Merlin Cycles
Merlin Cycles is one of the most dedicated bike dealers in the UK. The exclusive importer of Dutch bikes Sensa, as well as a dealer of many other brands, it proposes an impressive range of bicycles for cyclists of all levels.
From commuter and urban bikes to mountain bikes, cyclocross and gravel, as well as time trial and triathlon bikes, you can find it all here.
Fussy riders who like to customise their bikes can choose from a variety of road, mountain, or gravel bike frames. The store also stocks and sells all components needed to build a bike from scratch, and you can even opt for professional assembly with the components of your choice.
Bikes and components apart, you can also shop for cycling apparel as well as sports nutrition.

Merlin Cycles Deals and Discounts
While the store doesn't offer student, NHS, or military force deals, you can find a lot of discounted products in the sales section of the website.
Whether you're looking for affordable bikes and frames, parts and accessories, wheels, or clothing, you'll be surprised by the variety of products in this section. Discounts vary from about 15% to over 50% on selected items.
Newsletter subscribers will be the first to find out about new deals and promotions, and you can also join the Loyalty Scheme to gather points and access exclusive discounts.
Merlin Cycles Financing
Buying a professional bike or building one from scratch can be an expensive affair. Luckily, Merlin Cycles offers three financing options.
The Interest Free Credit is perhaps the most appealing one. Under this scheme, you can pay your new bike in up to 24 monthly instalments. However, this option is available for selected bikes only.
The Buy Now Pay Later option gives you the possibility to place an order, receive and use the bike, and only start paying after 12 months, as long as you spend £250 or over. At the end of the 12 months, you can either pay in full with no interest or opt for monthly instalments spread over 24 months.
Finally, Pay Monthly Finance is similar to the first option, but you can access it for all bikes. You can pay in up to 48 monthly instalments, at an interest rate of 9.9%.
Our Verdict
Trustworthy and reputable, offering a wide range of bikes and parts, clothing, and accessories at affordable prices, the Merlin Cycles can only be defined as a cyclist's dream. From discounts to flexible finance plans, there are many ways to get your hands on the bike of your dreams. No doubt, a great online store for cycling enthusiasts.