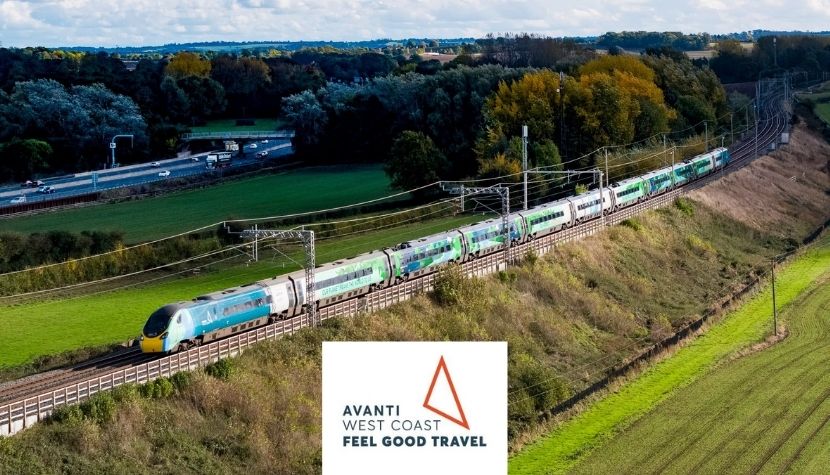 Avanti West Coast Trains is one of the main train companies operating in the UK. The company runs passenger services across the UK through some of the biggest stations including London Euston, Birmingham New Street and Manchester Piccadilly. Avanti West Coast Trains took over from Virgin Trains in December 2019.
Does Avanti West Coast Trains offer NHS Discount?
Yes! Avanti West Coast Trains currently offers a 20% Health Services Discount for NHS staff to get a discount on selected train fares. To redeem this discount, NHS staff need to head to the Avanti West Coast Trains website and visit the Health Services Discount page. You'll then find all of the discounted fare prices for all of the off peak train journeys included in this offer. Make sure to take a valid NHS ID card along with your Avanti West Coast ticket on your journey to show the Train Manager. This discount can be applied to up to 9 adult passenger tickets. More information can be found on the Avanti West Coast Trains website.
Can I get a discount with Avanti West Coast Trains?
Besides the 20% discount for NHS staff, there are a number of other ways to get the best deal on Avanti West Coast Train tickets. When visiting the Avanti West Coast Train website, be sure to visit the Offers section to find all of the latest deals and discounts available.
Alternatively, using the Best Fare Finder on the Avanti West Coast Trains website is another great way to find the lowest prices for your next train journey. Traveling off peak where possible and booking your tickets in advance will allow you to get your train tickets for the lowest prices possible.
If you want to make a saving on your next Avanti West Coast Trains journey then be sure to visit us first for the very latest discount codes and promotions. We bring you the latest deals to get you the best for less.
The train line is known for providing its customers with a savvy mix of excellent service, fast trains and dedication, which has helped make it one of the most highly rated rail operators in the UK. So if you like to get to your destination in comfort and in good time, then make sure you check out Avanti West Coast Trains!
Their trains have recently been improved to include a number of benefits for passengers including; more reliable free WiFi, improved catering and more seats. So whether you like to eat breakfast while travelling first class to winding down in the quiet coach, there's a seat for everyone and you'll never be short on finding a seat with their frequent services.