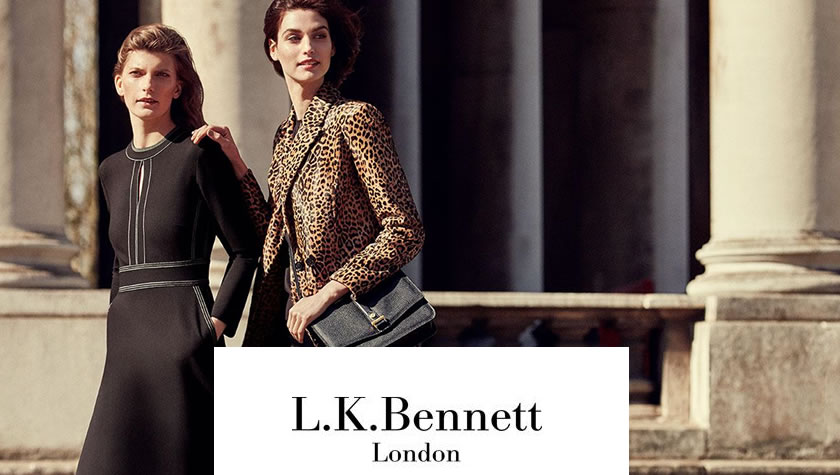 25% off at LK Bennett with code
NHS staff and keyworkers can get 25% off at stylish women's fashion and clothing brand L.K Bennett London. Enter code at checkout
Affordable luxury women's clothing? It's not utopia. L.K. Bennett proves that dressing well doesn't have to cost you a monthly wage. Proposing a range of clothing and accessories, the brand can easily conquer hearts. But is it worth the hype? Read on to find it out.
What is L.K. Bennett
L.K. Bennett is a network of women's clothing stores scattered across the UK. Besides brick and mortar shops, the brand also has an engaging online store that brings clothes buying at your home.
Aimed at contemporary women, the brand proposes a range of casual as well as elegant wear, so you can easily find the right match for any occasion. From dresses to suits to home and even nightwear, the brand has it all.
A range of accessories help you easily complement every outfit, and you can even choose from a wide selection of shoes.
Besides the store and collections, the website also offers an inspiration section, where you can browse lookbooks or discover the brand's newest collections.
L.K. Bennett Perks
L.K. Bennett offers a wealth of in-store and online discounts and perks. If you decide to buy in actual stores, you can enjoy many seasonal offers and discounted items. Online shopping, as you'd imagine, comes with many more advantages.
On the one hand, you can browse the sales section of the website to get access to the same products that are on sale in the actual stores.
Then, you can enjoy a one-time 30% off if you're a new online customer. Currently, L.K. Bennett also offers free standard UK delivery for orders over £250. Once your order is confirmed, you can easily track your parcel to know when it will get to you.
The brand doesn't offer any special NHS or Armed Forces discounts, but you can still enjoy a further 15% off by becoming a referral. For each friend you introduce, you'll get 15% off when they place the first order, and your friend will get the same discount, too.
L.K. Bennett doesn't have a newsletter, but you can stay updated on the latest promotion by following the brand on social. The store is present on Facebook, Twitter, and Instagram.
Not only you'll get to know when the new collections are launched or when the sale season begins, exclusive offers for followers only run periodically.
L.K. Bennett doesn't offer cheap clothing, but buying from them is undeniably more affordable than buying from other luxury women's clothing brands.
Combining classic lines with contemporary demands, the brand appeals to most women. Their offering includes casual as well as formal attire, and you can either go in a store or buy online, depending on what's more comfortable. Quality and great service are guaranteed, no matter how you decide to buy. No doubt, a great store to consider if you want to refresh your wardrobe with high-quality clothing.